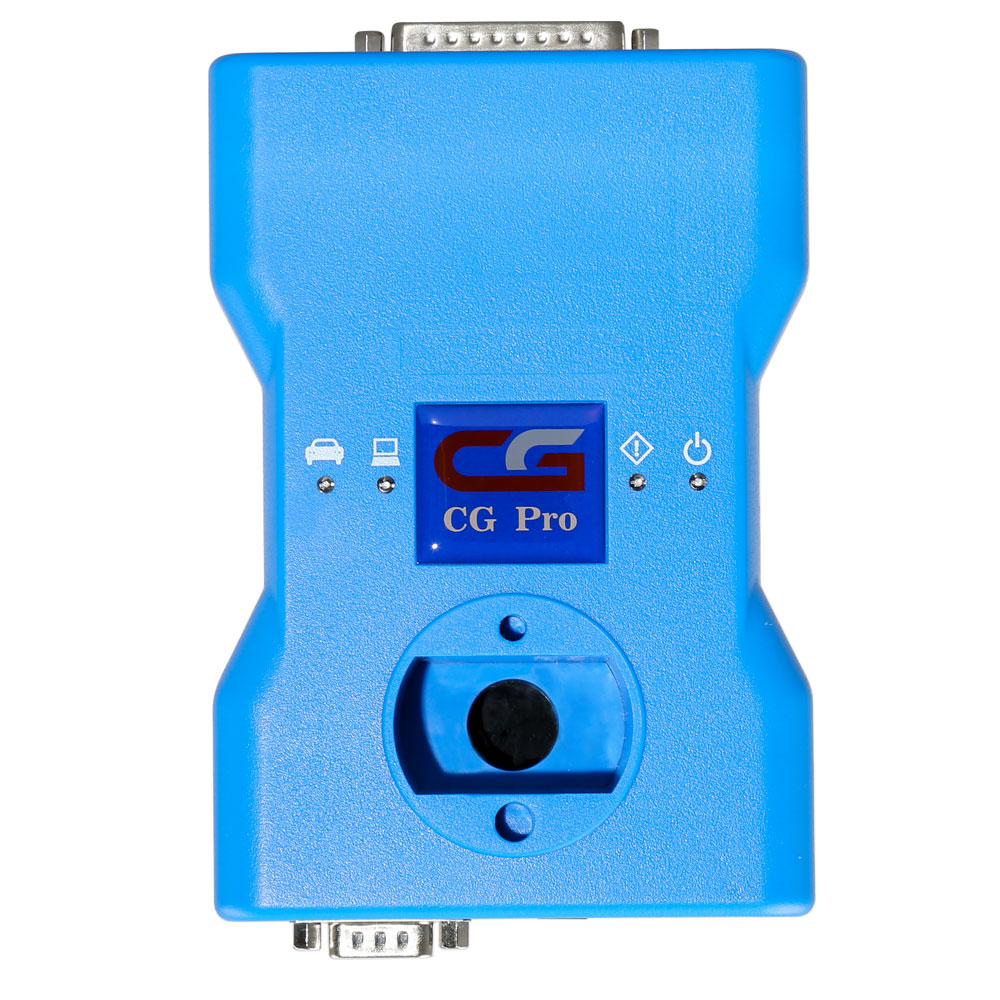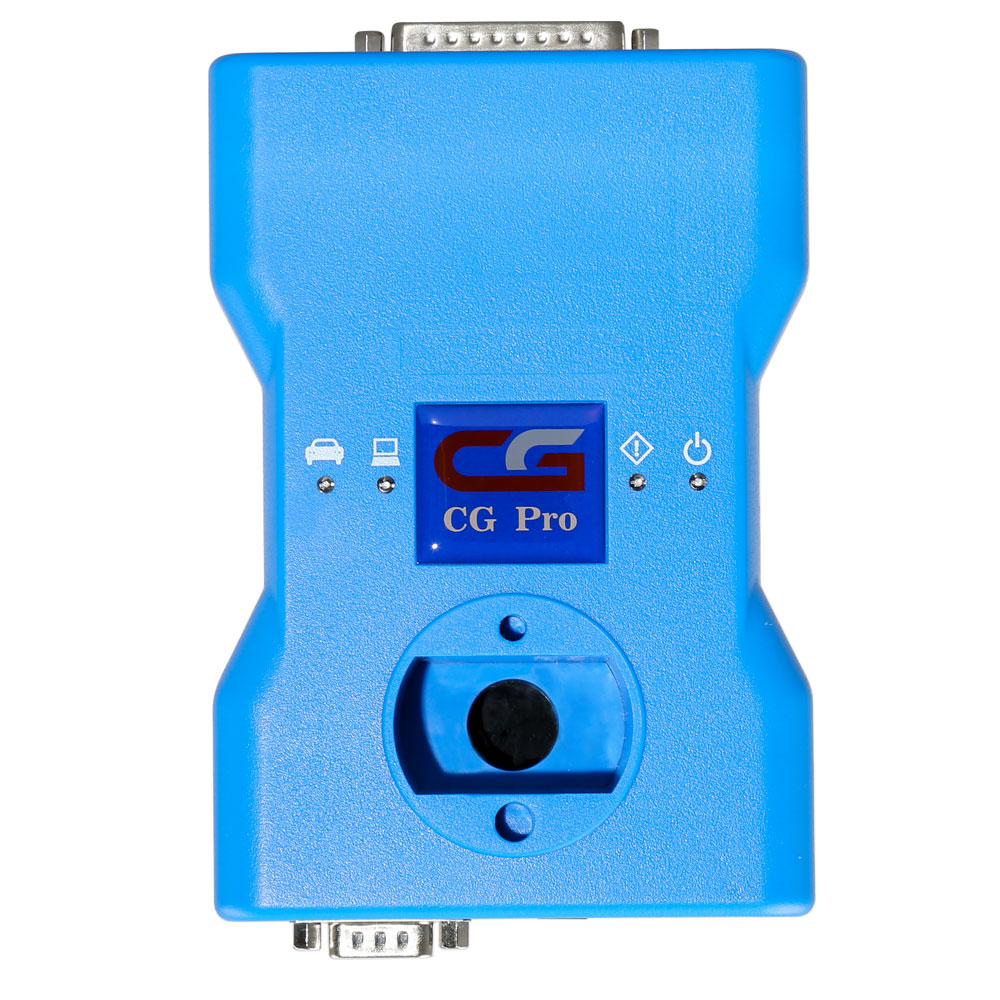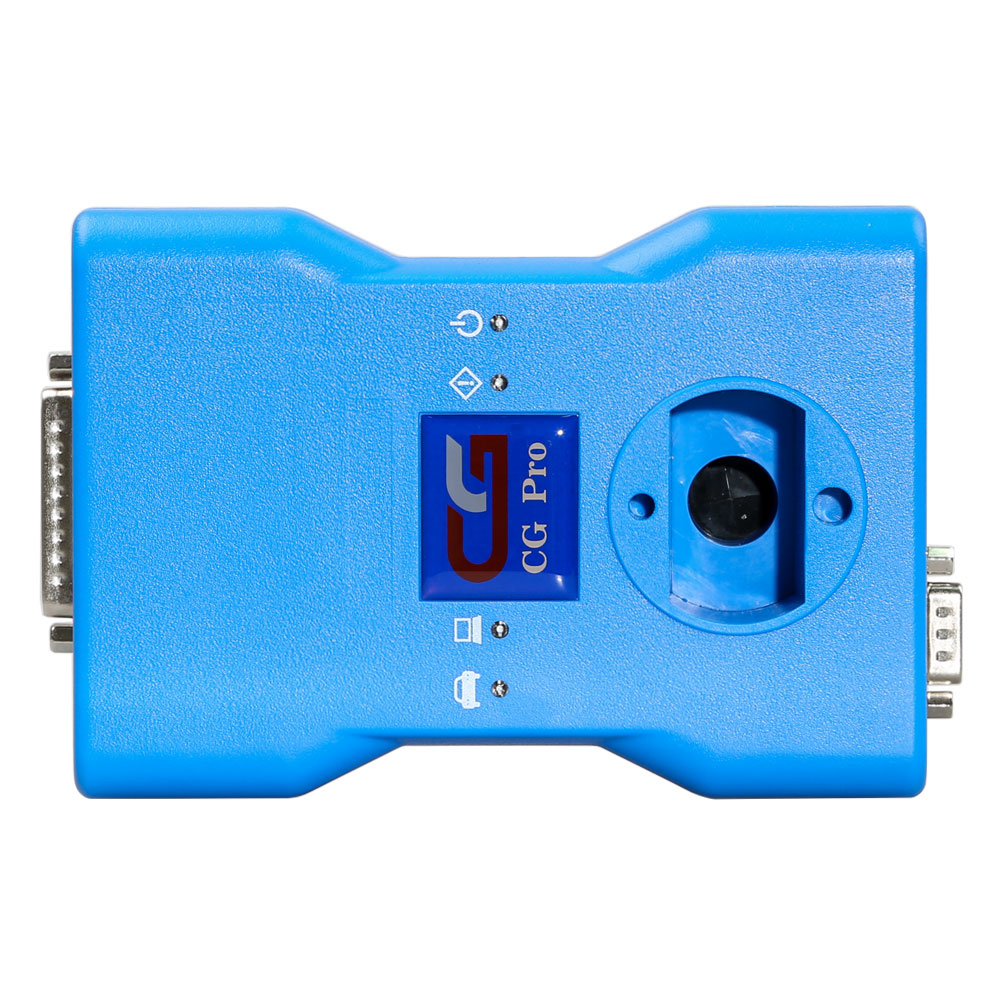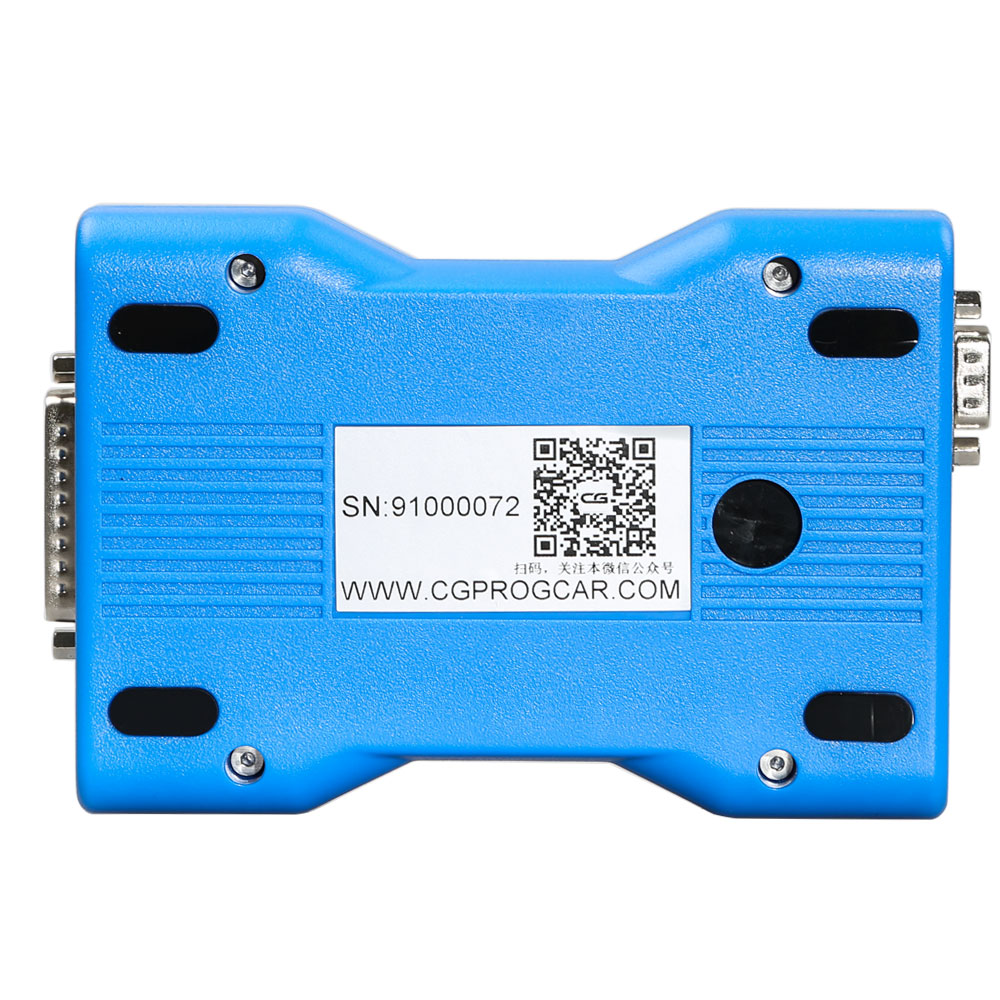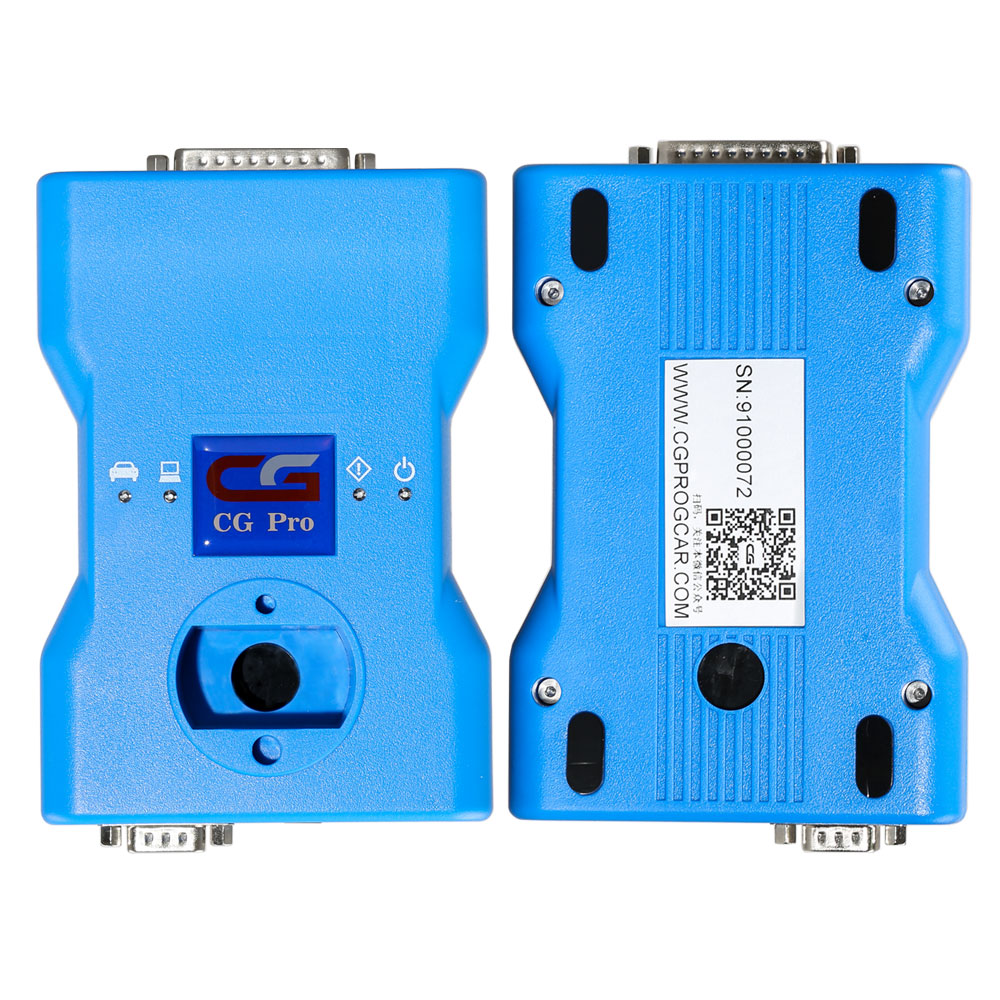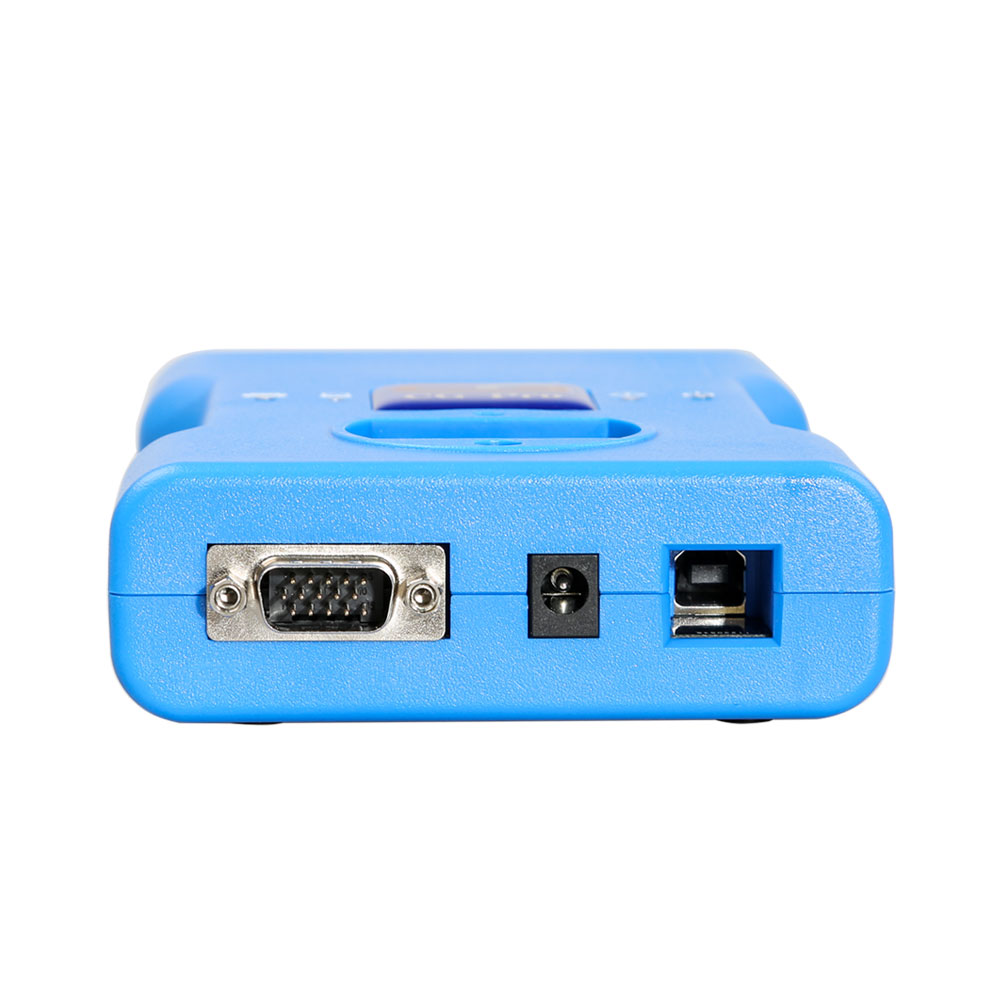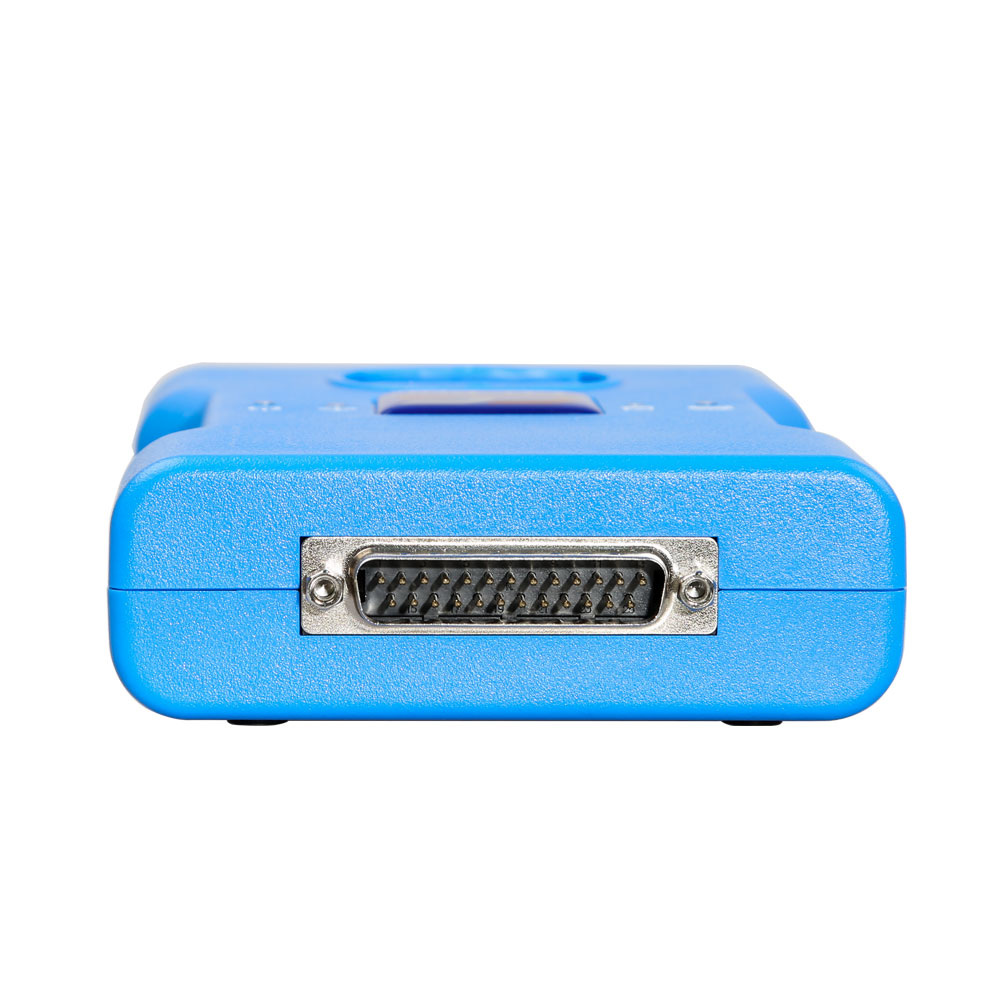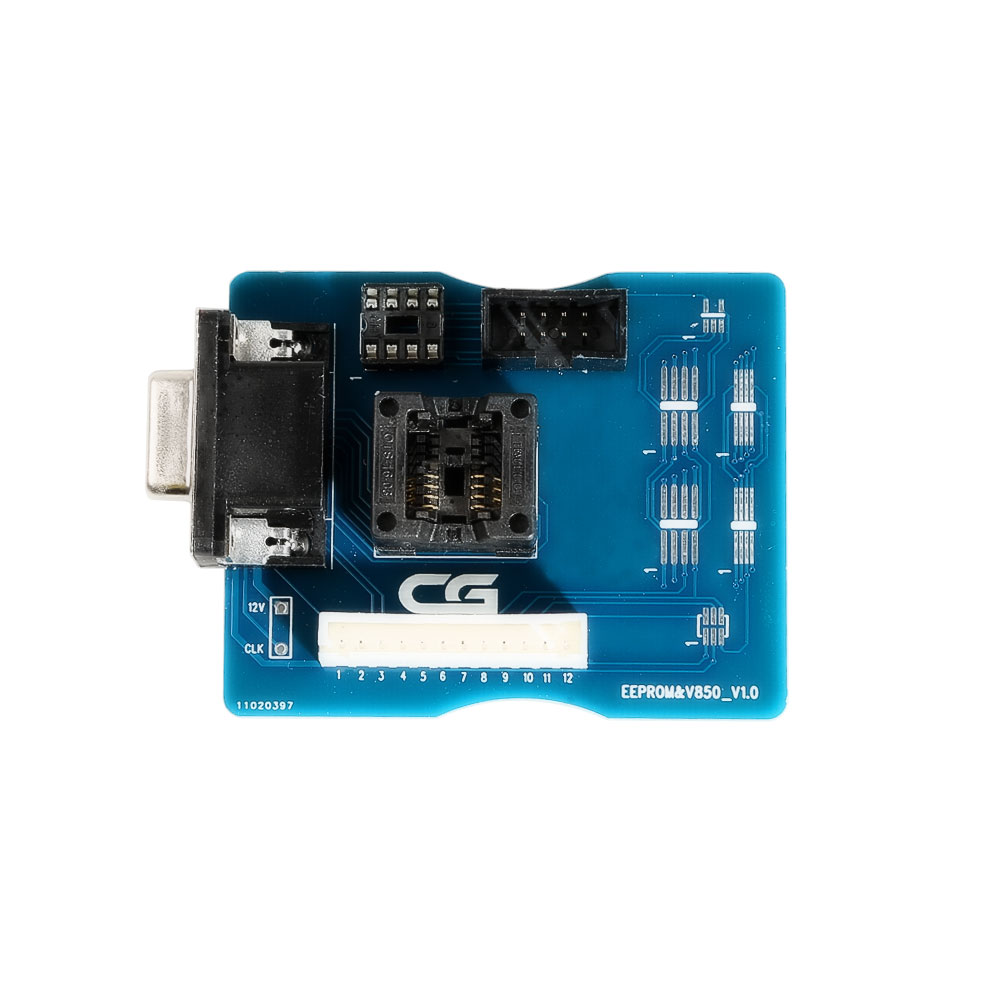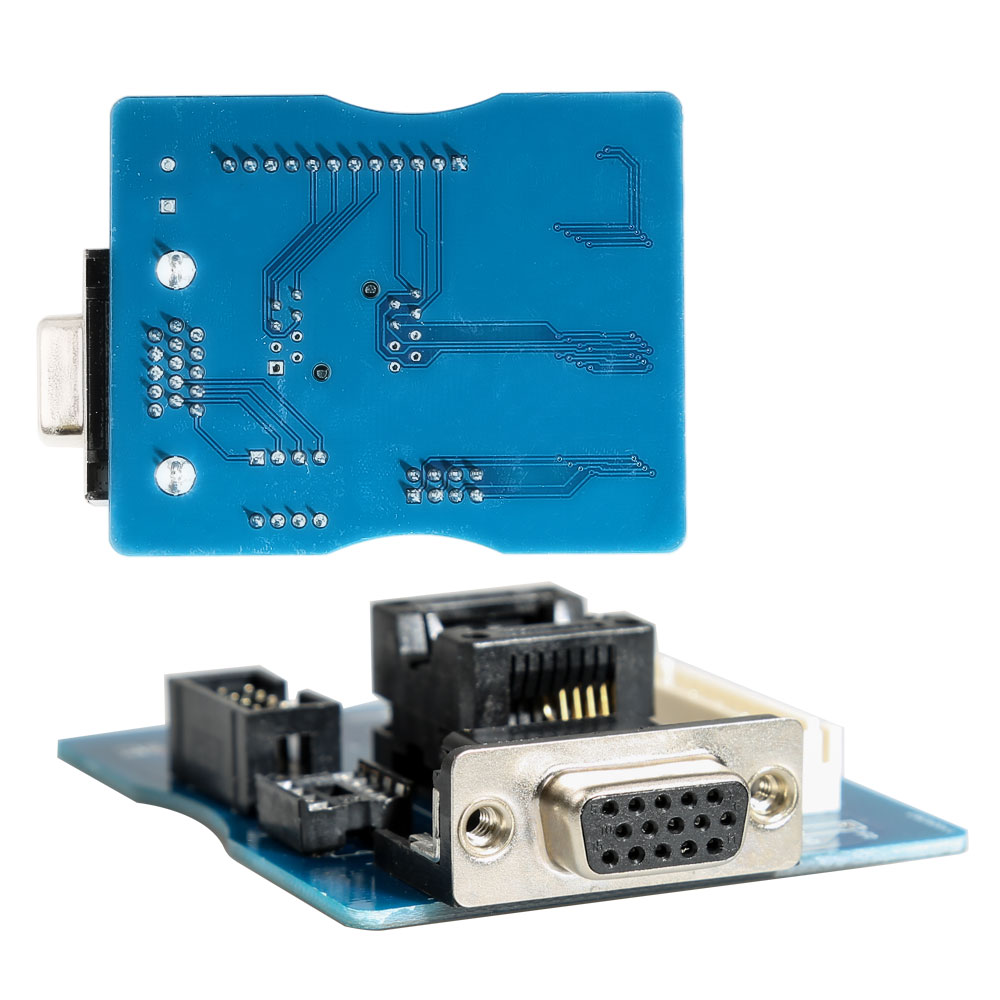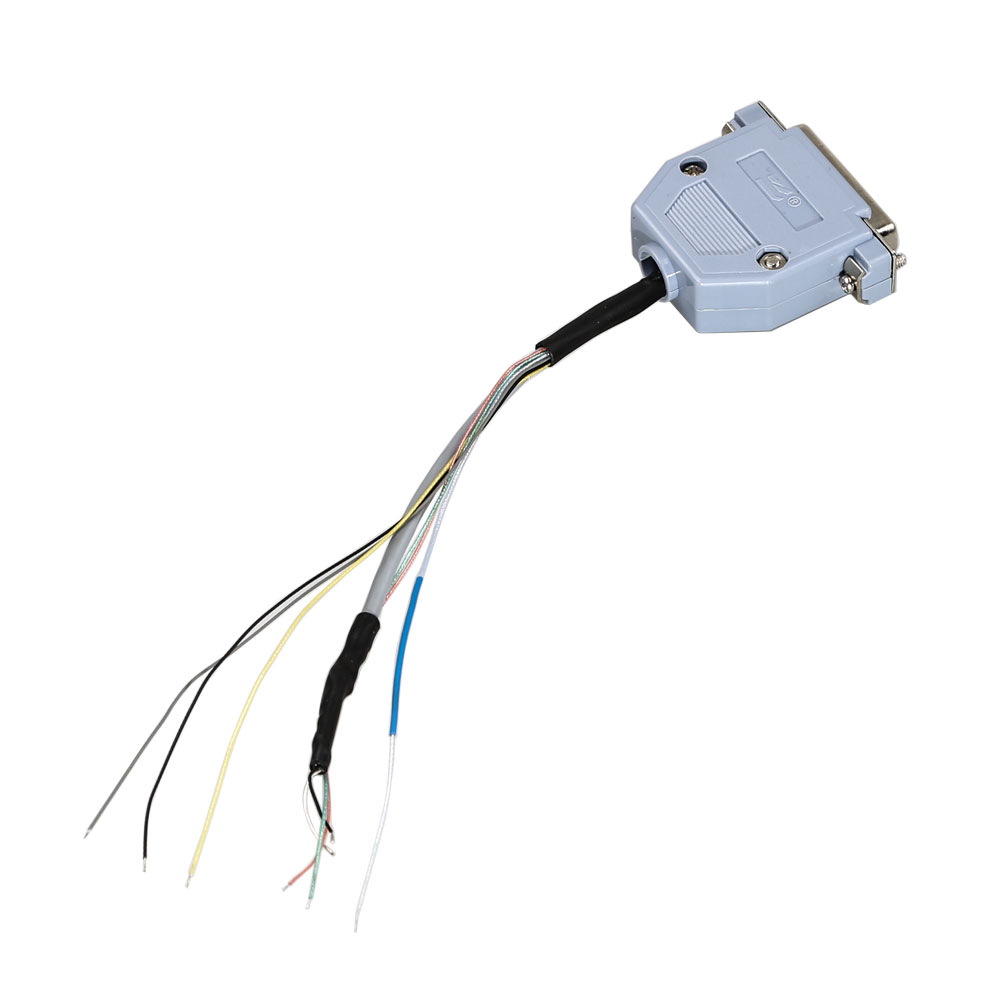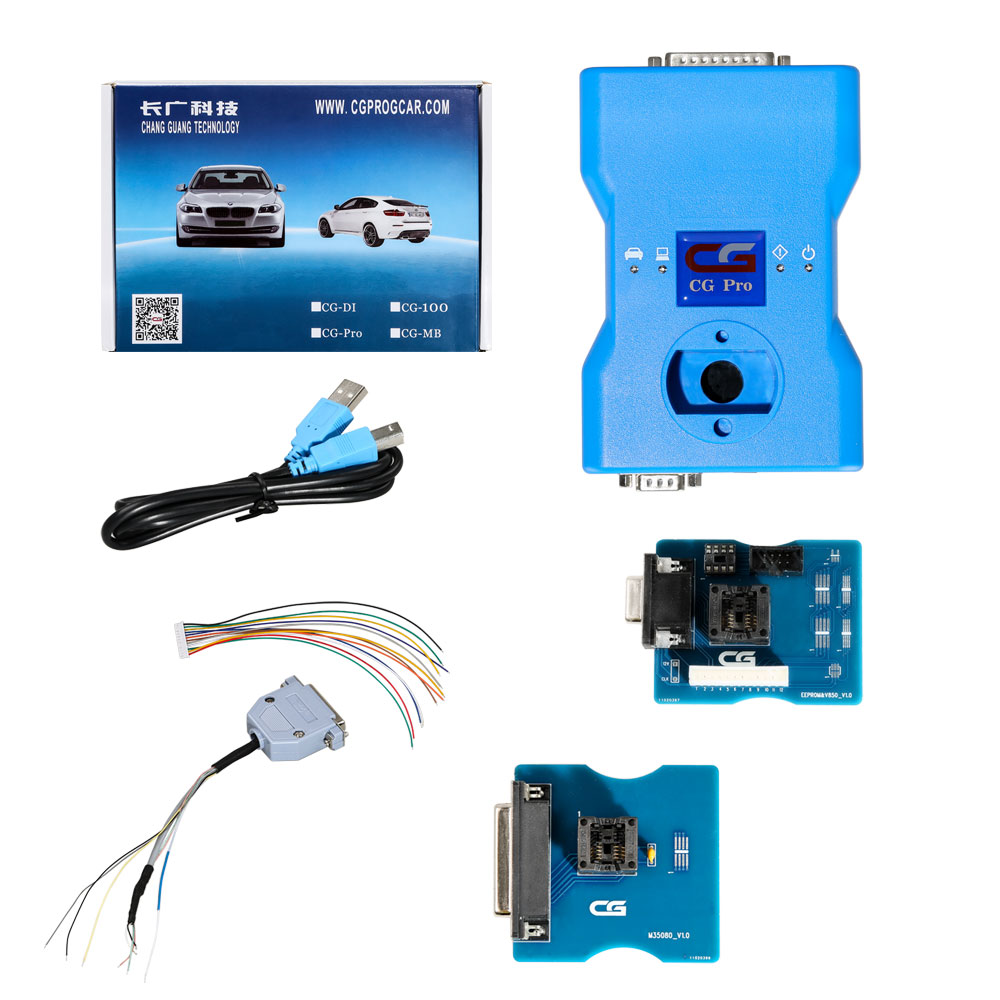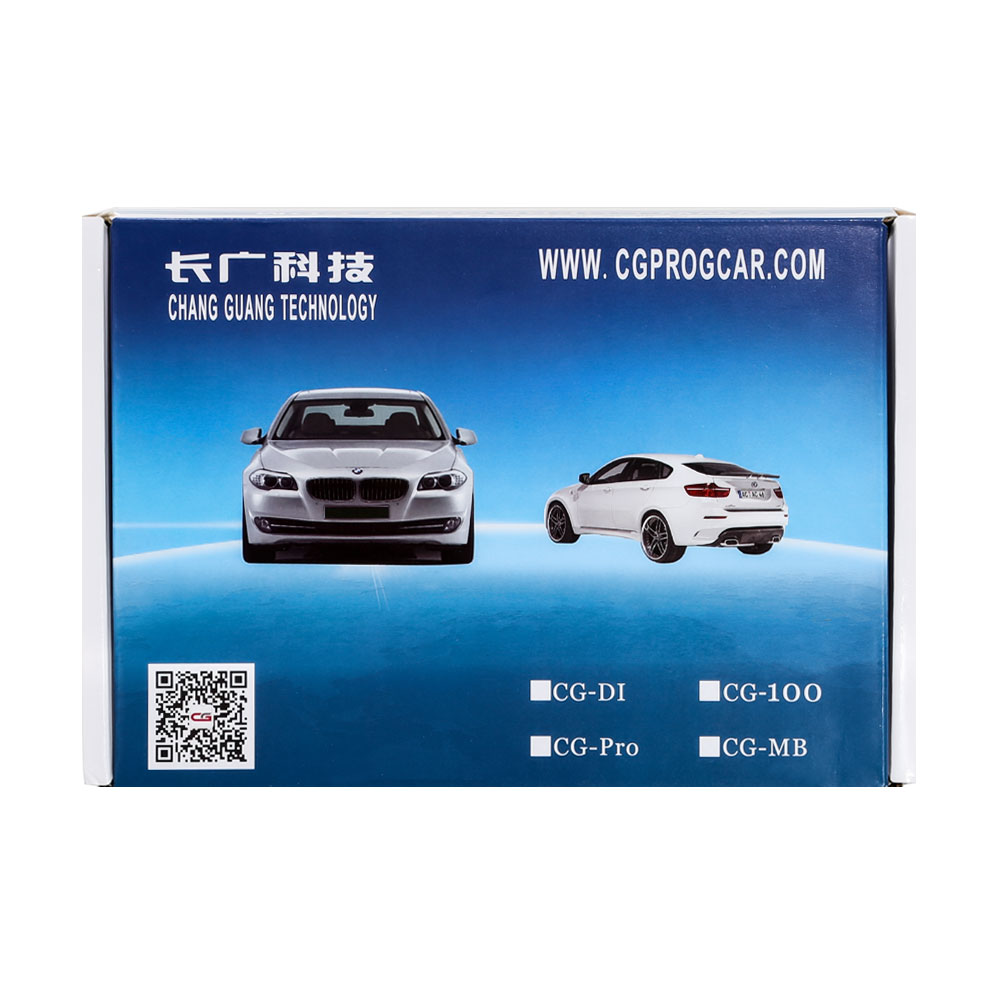 CG Pro 9S12 Key Programmer the next generation of CG-100 CG100 for BMW / Mercedes benz/ Land Rover / Porsche/ Audi
CG Pro 9S12 new product, the next generation of CG-100, can perform automatic conversion BMW, Mercedes-Benz kilometer and BMW, Land Rover, Porsche key matching.
Shipping:

Express Shipping Service


Estimated delivery time: 3-15 Days.

See details »

Returns:

Return for refund within 7 days,buyer pays return shipping.

Read details »

Support:
Product Details

Product's Reviews
CG Pro 9S12 Freescale Programmer

CG Pro 9S12 Features:
Support Freescale 705 series
Support Freescale 908 series
Support Freescale 711 series
Support Freescale 912 series
Support Freescale 9S12 series
Support NEC V850 series
Supports engine computer change and ISN read
Support automatic conversion
BMW
,
Mercedes
-
Benz
kilometers
Support
BMW
,
Land Rover
,
Porsche
key programming
CG Pro 9S12 Flash point:
Support a variety of strong encryption chip crack, stable fast
Software equipment using high-end technology, real-time monitoring, anti-loss
This programmer is complementary to the CG-100
With independent intellectual property rights, arbitrarily increase the chip model according to customer demand.
CG Pro 9S12 Highlights:
Read and write any
BMW
CAS 1-4,
Porsche
BCM,
Mercedes
-
Benz
EIS,
Audi
BCM2 Etc anti-
theft computer (100% stable s
ECU
rity, subject to domestic test users alike)
CG Pro 9S12
Support ECU IMMO List:
BMW:
CAS4+ 5M48H/1N35H (9S12XEP100)
CAS4 1L15Y (9S12XDP512)
CAS3 0L15Y/0M23S (9S12XDP512 including CAS3+ series)
CAS3 0L01Y (9S12DG256)
CAS2 0L01Y/2K79X (9S12DG256)
CAS2/E66 0L01Y/2K79X (9S12DG256)
CAS1 0K50E (912DT128A Write FLASH data online)
EWS4 0L86D/1L86D/2L86D (9S12DJ64)
EWS3 0D46J/2D47J (MC68HC711EA9)
EWS2 1D47J (MC68HC711EA9)
(Support read/write data above for
mileage
correction and immobilizer reset )
Benz
:
EIS 211 ST12 3L40K/1L59W/4L40K/1L85D/0L85D/2L85D/
EIS 211 HC12 0K50E/3K91D
EIS 209 ST12 3L40K/1L59W/4L40K/1L85D/0L85D/2L85D/
EIS 209 HC12 0K50E/3K91D
EIS 215 ST12 3L40K/1L59W/4L40K/1L85D/0L85D/2L85D/
EIS 215 HC08 2J74Y/4J74Y/1J35D(Can directly reset EIS data with 08 adapter;and read write
EEPROM
without extra adapter)
EIS 220 HC05 0D53J/0D59J/0D62J/0D69J/0F62J/0F82B/0G47G/0H51A/1D59J/1D69J/1H52A/2D20J/2D59J
EIS 210 HC05 0D53J/0D59J/0D62J/0D69J/0F62J/0F82B/0G47G/0H51A/1D59J/1D69J/1H52A/2D20J/2D59J
EIS 203 HC08 1J35D/2J74Y/4J74Y
EIS 164 ST12 3L40K/4L40K/1L59W/0L85D/1L85D/2L85D
EIS 169 ST12 3L40K/4L40K/1L59W/0L85D/1L85D/2L85D
EIS 639 ST12 0L01Y
EIS 639 HC08 0L02M/1L02M/4J74Y/1J35D/2J74Y
EIS 199 ST12 3L40K/4L40K/1L59W/0L85D/1L85D/2L85D
EIS 230 ST12 3L40K/4L40K/1L59W/0L85D/1L85D/2L85D
(Support all above data read/write for
mileage
correction and immobilizer reset)
Roewe:
Roewe 750 IMMO 0M89C (Read/Write)
Land Rover
:
EWS ST12 3L40K/4L40K/5L40K
RFA 9S12XEQ384 (1M12S 2M12S 1M53J 2M53J ) 9S12XET512 ( 3M53J 2M53J 1M53J)
Support Dash Type:
Benz
BMW
Domestic cars 9S12 dash
Land Rover
Mini
Audi
:
Audi
A4/A5/Q5-BCM NEC D70F3634/D70F3380
Audi ELV HC08GR 4L35K
key programming:
BMW CAS3 YES
BMW CAS3+ YES
BMW CAS4 YES
BMW CAS4+ YES
BMW EWS4
BMW EWS3
BMW EWS2
Porsche
911 BCM YES
Porsche Boxster BCM YES
Porsche Cayman BCM YES
Porsche Panamera BCM YES
Porsche Cayenne BCM YES
Porsche Macan BCM YES
(Program key via
EEPROM
data)
Support Chip List:
Microcontroller:
Motorola:
9S12 series:
9S12XDP512-0L15Y
9S12XDP512-1L15Y
9S12XDP512-0M23S
9S12XEP100-1N35H
9S12XEP100-5M48H
9S12XEx512-2M25J
9S12XEx512-3M25J
9S12D64-2L86D
9S12DJ64-0M89C
9S12DT128-1L59W
9S12DT128-4L40K
9S12DT128-1L85D
9S12DG128-3L40K
9S12DG256-0L01Y(CAS)
9S12DG256-2K79X
9S12XHZ384-1M80F
HC912 serie:
HC912DG128-0K50E
HC912DG128A-0L05H
HC912DG128A-3K91D
HC908 series:
HC908AZ60-4J74Y
HC908AZ60-1J35D
HC908GR16-4L35K
HC711 series:
HC711EA9-2D47J
HC705 series:
HC705-0D69J
HC705-0D53J
NEC:
D70F3634
D70F3380
CPU:
ST:
35080DQ
35160DQ
35080_3/6
35080VP/V6
8-foot chip:
24C01
24C02
24C04
24C08
24C16
24C32
24C64
24C128
24C256
24C01A
24C01B
24C02B
24LC01A
24LC01
24LC02
24LC04
24LC16
24LC32
25010
25020
25040
25080
25160
25320
25640
25128
25256
93C46
93C56
93C66
93C57
93C76
93C86
93A86
93CS56
93CS66
93S56
93LC46
93LC56
93LC66
93LC76
93LC86
95010
95020
95040
95080
95160
95320
95640
95128
95256
AMD:
AM29BL802CB
AM29F200
AM29F400
AM29F800
-> Read:
CG Pro immo data reading & KM adjustment user manual