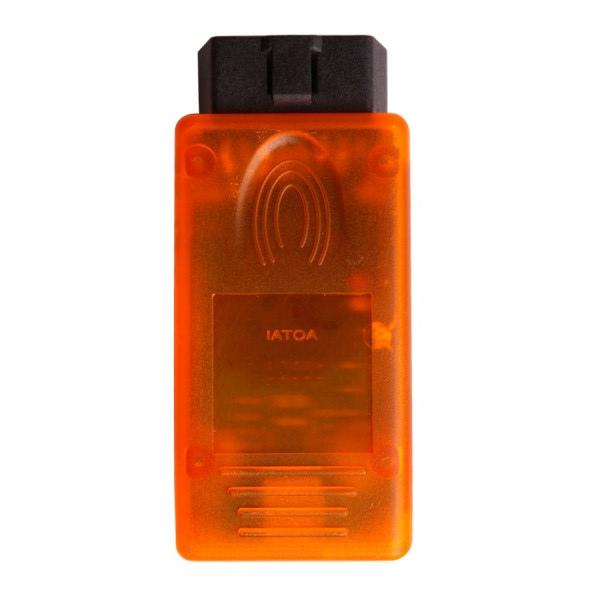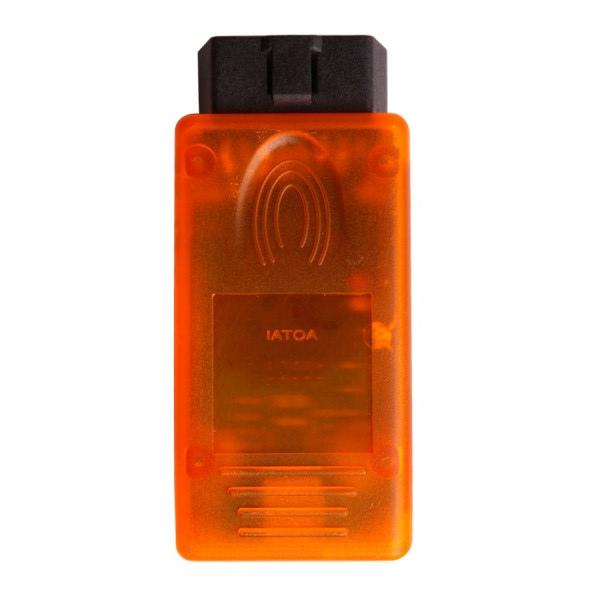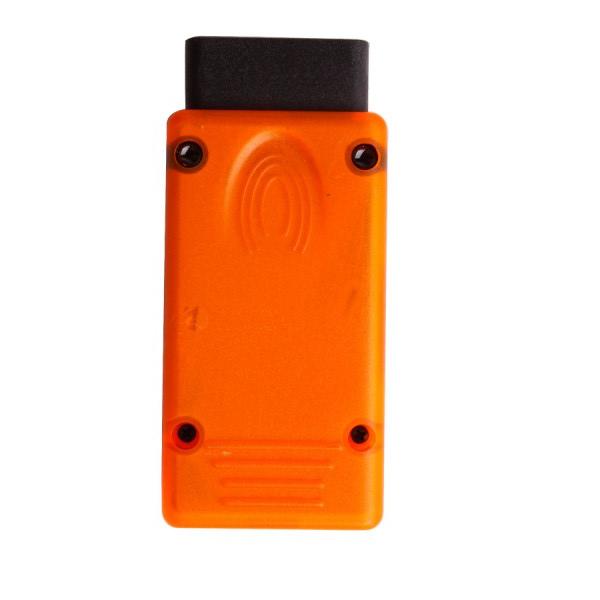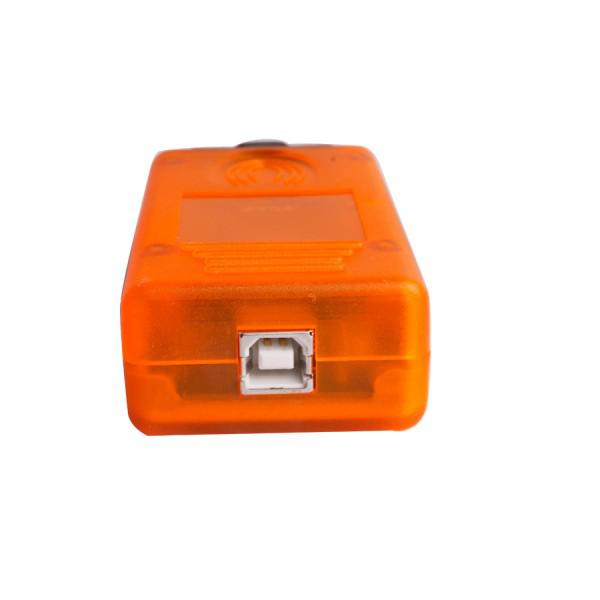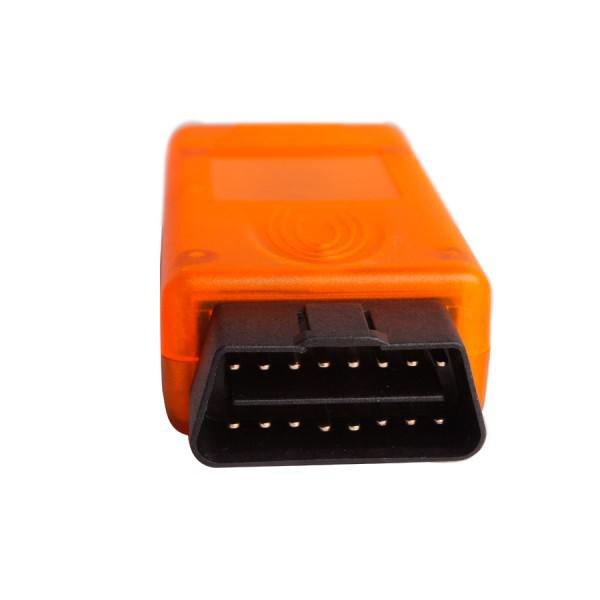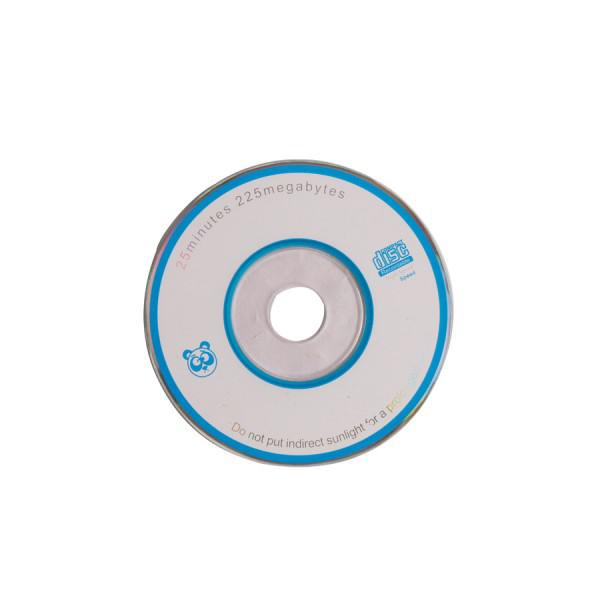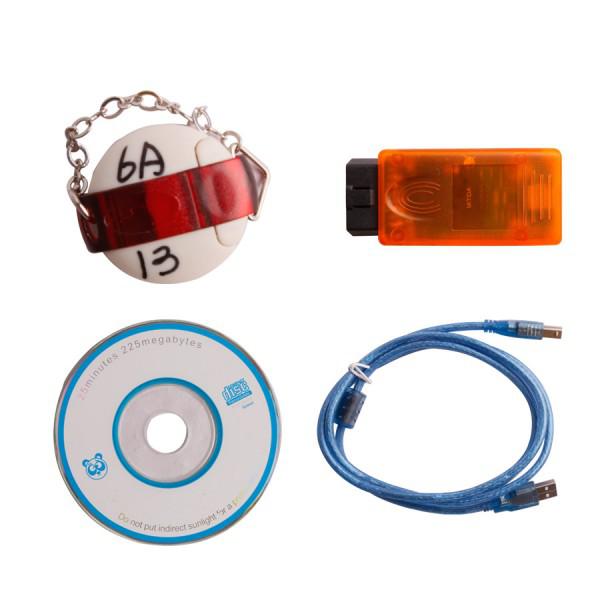 2013.07V E/F SCANNER For BMW
2013.07V E/F SCANNER For BMW suits for BMW cars of series E60, E65, E66, E70, E71, E81, E82, E87, E88, E90, E91, E92, E93, F01, F02, F07, F10, Mini Cooper R56 and Rolls-Royce BMW Explorer.
Shipping:

Express Shipping Service


Estimated delivery time: 3-15 Days.

See details »

Returns:

Return for refund within 7 days,buyer pays return shipping.

Read details »

Support:
Product Details

Product's Reviews
2013.07V E/F SCANNER For BMW
Reasons To Get E/F Scanner For BMW
166 types of ECU supported
Software Version: 2013.07
Notice:
Language: English
Operating System: Windows XP
Please do not update online or use original software, otherwise your BMW E/F SCANNER will be locked! And need send it back for repair
There is dongle in the package. Each dongle has the serial nuMBer, only can be used the same hardware in the package.
Instrument Cluster and CAS1-CAS4 Must Be Adjusted Manually
software system which allows to read,decode and edit ISN password (It is sync password betweenECU and immobilizer ) Correct checksum also calculated automatically
Model List Of BMW E/F SCANNER
1-series (E81, E82, E87, E88), 2003+
3-series (E90, E91, E92, E93), 2004+
5-series (E60), 2002-2010
5-series (F10), 2010+
5-series "Gran Turismo" (F07), 2009+
7-series (E65, E66), 2000-2008
7-series (F01, F02), 2007+
BMW X5 (E70), 2006+
BMW X6 (E71), 2007+
Mini Cooper (R56, R57), 2005+
Rolls-Royce, 2003+
List of Supported ECU For BMW E/F SCANNER
Drive – 6 categories / 30 types; CAS, DME, EGS, EKPM, GWS, VTG
Chassis – 12 categories / 15 types; ASR, CIM, DSC, EDC, EDCSHL, EDCSHR, EDCSVL, EDCSVR, EHC, EMF, RDC, VDM
Body – 65 categories / 121 types; AHM, AMP, BFH, BFS, BZM, CCC, CDC, CHAMP, CIC, CID, DWA, ECL, FAH, FAS, FLA, FOMO, FRM, FZD, HKL, HUD, IHKA, JBBF, KBM, KGM, KOMBI, LMA, MASK, MMC, MMI, MPM, PDC, PGS, RAD, RFK, RLS, RSE, SASL, SASR, SBSL, SBSR, SD, SECUR, SFZ, SGM, SHD, SHZH, SIM, SSBF,SSFA, SSH, STVL, STVR, SZL, SZM, TEBF, TEFA, TEL, TMB, TMBH, TMF, TMFH, VID, WIM, ZBE, ZGM
System Capabilities
DTC reading with clear text explanation, car setting adjustment, maintenance interval adjustment, key programming or blocking, remote control synchronization and much much more!
Diagnosis and interpretation of error codes
Reading and adjustment of run hours and maintenance intervals for: Oil, Filters, Brake pads, Spark plugs, Liquids, Inspections and services as well as СО, СН inspections etc.
Adjustment of mileage and maintenance intervals
Change/Adjust FA code (currently in test mode)
CPU CODING
Read/Write RAM/FLASH/EEPROM *
Read/Write ISN (marriage CAS and DME/DDE) *
ELV Reset (steering wheel lock)
Key read/write via OBD2 in CAS2, CAS3, CAS3+
Key prog module for E/F-series
Learning key or transponder directly in the ignition lock!
Lost keys blocking/unblocking
Mileage correction module for E/F-series
Change AIF (indexes of programming)*
Reading the last saved mileage from ECU VIN change *
New battery registration
Tech Tips
Procedure of used ECU installation in car with automatic transmission:
Install used DME/DDE
Switch ignition ON.
Connect BMW explorer,and run Quick test.
Go to EGS ,press Unlock EWS
Got to DME/DDE and read ISN
Switch ignition OFF,connect to CAS,write down old ISN,write ISN previously read from DME/DDE and save it.
Switch ignition ON
Go to DME/DDE and make synchronization procedure.
Software Display